One of the purposes of the Order of the Arrow is to promote camping, responsible outdoor adventure, and environmental stewardship as essential components of every Scout's experience, in the unit, year-round, and in summer camp.
Alibamu Lodge created our 12-month camper award to recognize those who are taking advantage of the camping aspect of Scouting.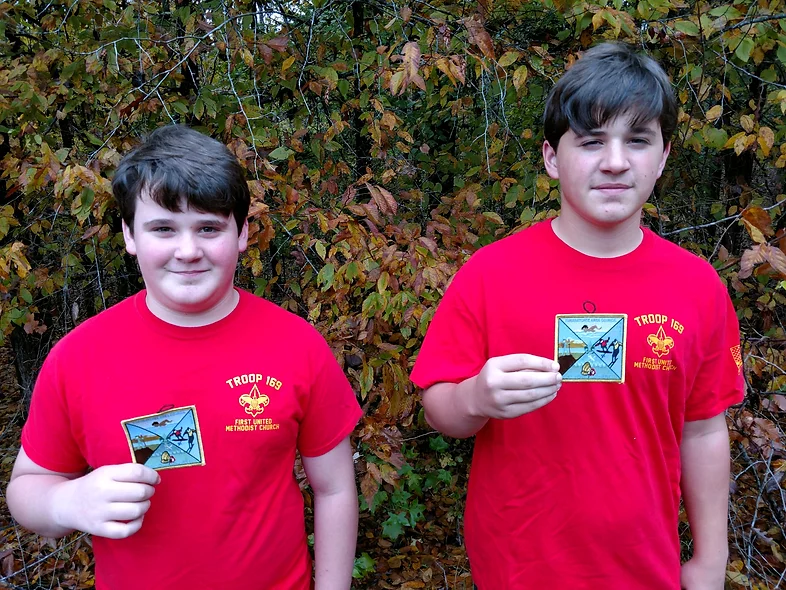 To earn the award:
Attend a BSA authorized, overnight camp out once each month for 12 consecutive months.
A camp out in two calendar months may be counted for either month, but not both.
Campouts must be BSA related. Family trips do not count.
Sleeping must take place under the open sky, in a tent, cave, snow shelter, or other improvised shelter. Cabins count only if it is really camping (i.e. rustic cabins with maybe a bed and fireplace, not a furnished house). The USS Alabama may be counted once per 12 months.
Counting for this award starts in January 2015.
Record of place and date is required along with the signature of the unit leader.
The award may be earned by youth and adults.
Units with at least 50% of their youth and 50% of their adults earning the award will receive a ribbon for their flag. The most recent recharter membership numbers will be used.
​The award form can be found here.
​
We know 12 months isn't always possible so we have a 10-month award as well. The requirements are the same except you have to camp 10 of 12 consecutive months.
​
Happy camping!!